Foundry
Low Pressure Die-casting Machines
Model Number : LP000001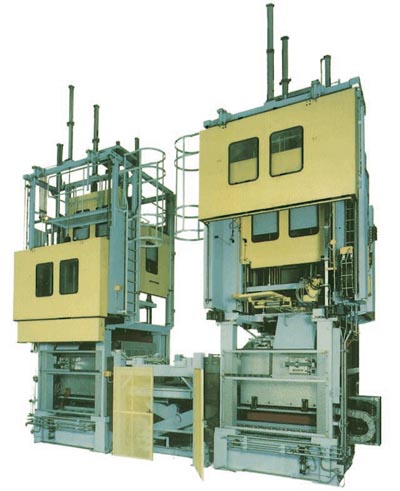 Product Description
Control System
Manual-Individual Operation of all functions for setting.
Semi Automatic-Sequential operation for 1 cycle only.
Automatic-Fully automatic machine operation.
Pressurization Control
Full closed loop feed back system giving precise control either by set curve or direct metal sensor system.
Temperature Control
A PID temperature control system is provided to ensure precise control of the molten metal temperature.
Die Cooling Systems
Air, Water or Air/Water systems are available as options to meet customers' precise requirements.
Heating Systems
Burner control systems for die pre-heating and feeder temperature are available as options.
Environmental Protection
Machines can be fully enclosed ready for connection to dust and fume extraction equipment to ensure a clean and healthy working environment.